I have over 20 years as a professional photographer. Working in mainly commercial Photography and Advertising.

I've spent the last 10 years working in videography, editing and colour grading. Click here to see my showreel.

Over 20 years in print publishing, graphic design, digital design and animation. If you need it designed, I can help.

From SEO to Social Media, to web design & backend. I have worked freelance for many different agencies in the North East of England.

I have a varied digital skillset which allows a start to finish approach for work
Having this large range of skills, allow me to work faster, better and to your budget.

Is your website not converting well? Are you wondering why you're not getting enough business?
I can help. I have worked with hundreds of SMEs in the north east of England, helping them gain customers, grow their reach and increase sales.

Does your website need a refresh? A rebranding, or just a look over to see where you could improve? Click below for more information.

Your website is up to scratch, but you need to give it a shot in the arm to reach more customers? SEO is what you need. Click to find out more.

I've worked as a freelance PHP developer for the last 20 years. If you need a custom script creating, CRM or CMS, I have extensive experience.

Don't have time to manage your social media pages? Need a boost via Facebook ads or Google PPC? Click below to learn more.

Some of my latest photography, video and web work below.

<!—-><!—->
<!—->
<!—->
<!—->
<!—-><!—->
<!—->
<!—->
I had great fun travelling across the north of England to a super cool location to shoot this set of Game of Thrones cosplay images. With the lovely Jessica and her excellent Ygritte cosplay! Check our the images I shot, and watch the video below with […]
<!—-><!—->
<!—->
<!—->
<!—->
<!—-><!—->
<!—->
<!—->
<!—->
I teamed up with the lovely people at FoodNation to create a short Keto friendly food video. What is keto? A keto diet is well known for being a low carb diet, where the body produces ketones in the liver to be used as energy. It's […]
<!—-><!—->
<!—->
<!—->
<!—->
<!—-><!—->
<!—->
<!—->
The Returneeship program with the BBC and DWP Returneeship is a pre-employment program for people over the age of 40. In conjunction with the BBC for the Department of Work and Pensions, it is created and run by Release Potential. I had the great pleasure of […]
Dont't take our word for it – here's what our clients say:
Do you sometimes have the feeling that you're running into the same obstacles over and over again? Many of my conflicts have the same feel to them, like "Hey, I think I've been here before"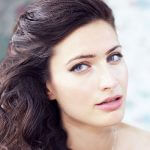 Do you sometimes have the feeling that you're running into the same obstacles over and over again? Many of my conflicts have the same feel to them, like "Hey, I think I've been here before"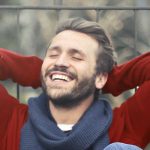 Do you sometimes have the feeling that you're running into the same obstacles over and over again? Many of my conflicts have the same feel to them, like "Hey, I think I've been here before"